Mountain Climbing
Mt.Fuji is a real mountain and should be treated with respect.
The recommended way of doing this,is to climb to a mountain hut around 7th or 8th station level on the first day, spend some hours sleeping there. Again you resume climbing at the break of day.
It is very cold on top.During summer, at the top it will be 5℃ or less during the night.
The temperature difference of the foot and the mountaintop is 20 degrees Celsius. You need proper clothes against low temperatures and strong winds,and also a hat and sunglasses, sunscreen lotion because sunlight is severe in the daytime.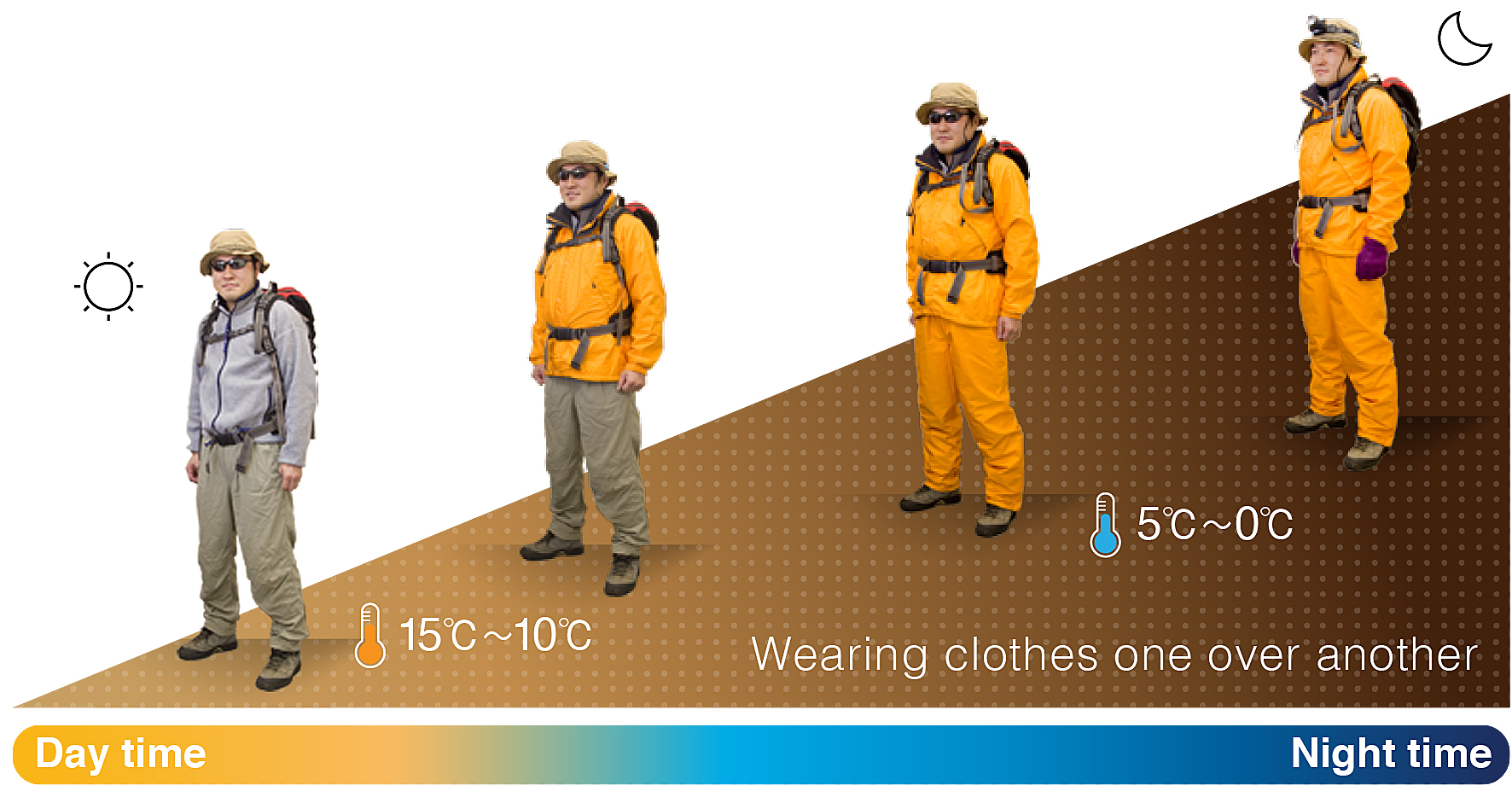 Climbing Equipment
Take a lightweight back pack containing:
HAT, Face Towel, rain clothing, High-protein snacks(such as Energy bars), sturdy shoes, Flashlight(with extra batteries), SUNGLASSES, Japanese money(Coins as the toilet pay-per-use), SUNSCREEN, Drinks(Water bottle:2L), Grooves, Camera for the spectacular views!!, ID card, Bottle of Oxygen